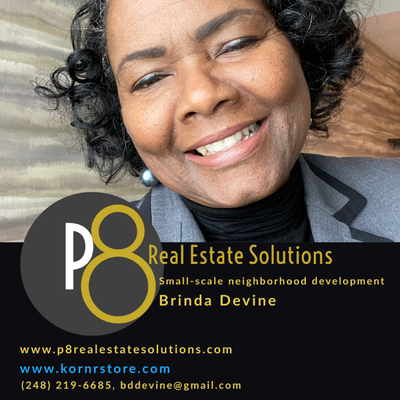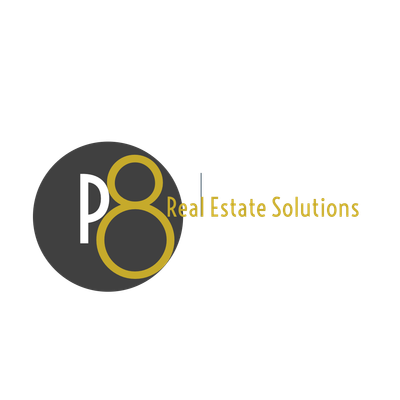 Hello and thank you for stopping by.
P8 Real Estate Solutions
is both purpose and solution driven.
Our focus is on development of neighborhood marketplaces within Detroit neighborhoods.
Large developments are nice, but I believe that small projects can have significant impacts as well. For every project, is so important that modeling, negotiating, structuring and community engagement is done "the right way". For me, the "right way" means - creating project models that meet my client's financial goals, minimizes excess expense and costs, limits risk and is welcomed by the neighborhood both in mission, design and purpose.
I look forward to hearing about your project.
Brinda DevineOwner, P8 Real Estate Solutions
www.p8realestatesolutions.com
Ph: (248) 219-6685, Em: bddevine@gmail.com
About me:
Corporate and commercial real estate, asset management and development for +25 years in and around Midtown Detroit supporting for-profit and non-profit organizations. Expertise in commercial real estate development and managing comercial real estate portfolios.
Organizations:
Co-founder, Women's Sustainable Development Initiative, (WSDI)
Urban Land Institute (ULI),
ULI Commitees: Local Small Product Council, ULI Pathway to Inclusion
Institute of Real Estate Management (IREM), CPM
National Association of Realtors (NAR)
Metropolitan Consolidated Association of Realtors (MCAR)
Articles/ Interviews:License/ Education/ Training
State of Michigan Real Estate Broker,
M.B.A., Mike Ilitch Business School, Wayne State University, Innovation and Entrepreneurship
Larson Center for Leadership Alumni
2020 Capital Impact, 2020 Co-hort, Equitable Development Initiative